The Script
The Screenshot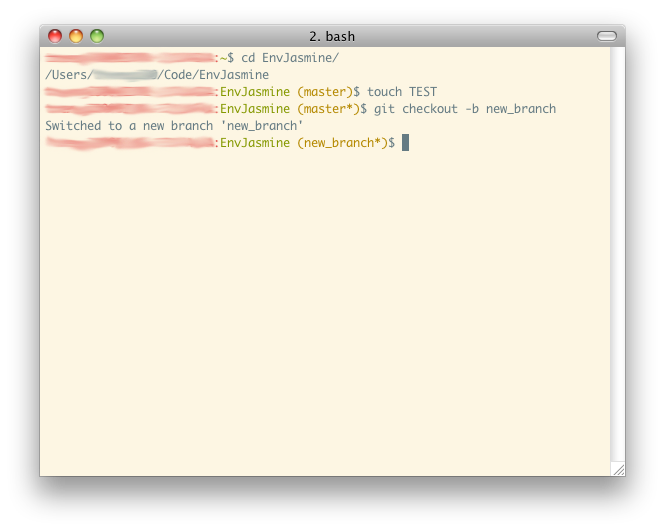 The Explanation
I use git and gerrit at work, and I find it very important to quickly be able to see some basic information about the code I am working on. Mainly:
That last one is really important. There are lots of other versions of git prompts out there, but none of them included rebasing information.
I can't tell you how many times I have been in the middle of fixing a rebase merge conflict, got distracted, and then forgot I was doing it. Later I would try and commit and my changes would be in limbo. Very annoying.
If you add the above code snippet to your ~/.bashrc file (in Mac OS X or any other *NIX) and then type:
source ~/.bashrc
you should see your bash prompt change if you are in a git repository. It has made my life a LOT easier. I hope it helps you, too.
If you want to see my full bash setup, check out my dotfiles on github.